Wednesday, September 26, 2018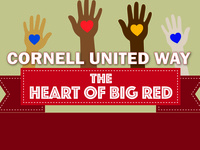 You are invited to attend Cornell's United Way campaign kickoff celebration, featuring remarks from local United Way leadership and Cornellians. The program...
Thursday, September 27, 2018
Tamer El Said is a filmmaker living in Cairo where he was born in 1972. He studied filmmaking and journalism and went on to make many documentaries and short...