Monday, October 16, 2017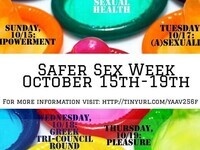 80% of men in the U.S. are circumcised - by far the highest rate of any developed nation in the world. Why? Harvard Officer, Life Science Entrepreneur,...
Tuesday, October 17, 2017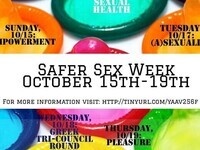 PEGS (Peer Educators of Gender and Sexuality) will be giving a Queer 101 section on the LGBTQ acronym, then a brief overview of gender and sexuality, and...
Wednesday, October 18, 2017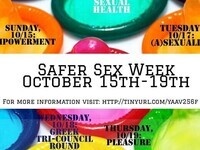 Christine Barksdale from Sustainable Passions will facilitate a "sex positive 'sex toy party'. Participants can engage in the uses of sex toys, purposes, and...