Tuesday, September 18, 2018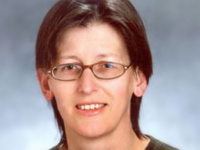 The National Science Foundation offers a number of funding opportunities for investigators working in the field of operations research, both within the...
Thursday, September 20, 2018
Bio: Katya Scheinberg is the Harvey E. Wagner Endowed Chair Professor at the Industrial and Systems Engineering Department at Lehigh University. Her main...
Friday, September 21, 2018
The world is currently experiencing a second wave of urbanization. People are migrating into urban centers in ever increasing numbers in the search of...
Abstract: The so-called Wannier localization problem in quantum physics is analogous to finding a localized representation of a subspace associated with a...