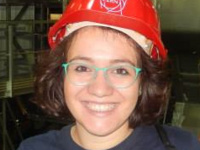 Unveiling New Phyics with Photons at LHC CMS Experiment Absctract: Since the discovery of the Higgs boson in 2012, the experimental program at the LHC has...
Speakers: Toyokazu Ihara, Nagasaki bombing survivor and peace activist Yuki Miyamoto, associate professor of religious studies, DePaul University,...
The Cornell Student Leadership Educators Network (SLEN) is open to faculty and staff dedicated ot the promotion of student leadership development at the...
Recent Events