Tuesday, October 24, 2017
Not just for blogs, WordPress can be used to produce elegant, user-friendly websites. Whether you're creating a publicly-accessible, scholarly website or an...
Wednesday, October 25, 2017
Learn the syntax and structure of html in this introduction to the Internet's most basic markup language. You'll code a simple web page during this...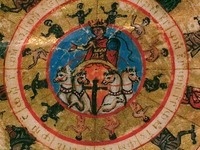 In the rapidly changing world of the early Middle Ages, depictions of the cosmos represented a consistent point of reference across the three dominant...