Dr. Klein is a Professor of French Literature, Emeritus at Cornell University.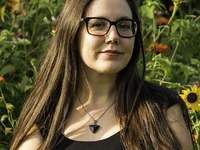 The Spring 2019 Barbara & David Zalaznick Creative Writing Reading Series continues with a reading by nonfiction writer Elissa Washuta. Elissa Washuta is a...
Manto is based on the four most significant and tumultuous years (1946-1950) in the life of Saadat Hasan Manto. It is set during the Independence of India...
The CCCI is excited to host award-winning science fiction author and translator, Ken Liu. His talk titled, "Betrayal With Integrity: Conformance and...
In 1661, the Congregation of the Gentlemen of the Nativity of the Virgin Mary, a lay pious organization devoted to religious and charitable services in...
Recent Events