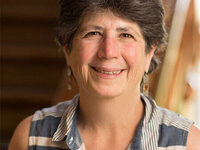 The theme of our spring dinner is In Praise of Adequacy--Reducing the High Stress Culture of Perfectionism: A Mental Health Discussion. We will open our...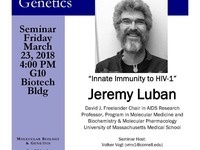 Cornell Molecular Biology and Genetics and Volker Vogt will be hosting Dr. Jeremy Luban from University of Massachusetts Medical School for his "From HIV-1...
The President's Visioning Committee on Cornell in New York City invites the Cornell community to discuss initial findings from its recent campus survey on...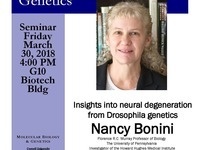 Cornell Molecular Biilogy and Genetics, Mariana Wolfner, and Andy Clark will be hosting Dr. Nancy Bonini from The University of Pennsylvania and The Howard...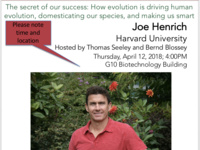 The secret of our success: How evolution is driving human evolution, domesticating our species, and making us smart
Recent Events