Cornell University Jazz Ensemble and Bissett Jazz Combo; Paul Merrill, director. With guest alto saxophonist Vincent Herring. Music of Oliver Nelson, Phil...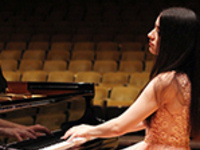 "Great Romantic Sonatas": Theodora Serbanescu-Martin, piano, performs Beethoven Sonata No. 32, Op. 111; Chopin Sonata No. 2, Op. 35; and Liszt's Sonata in B...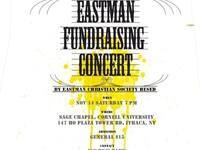 It is a fundraiser concert for the newyork bible conference. The musicians(pianists, violinists, cellists, etc..) from Eastman Music School (Rochester, NY)...
Ryan MacEvoy McCullough, piano, performs new works by Dante De Silva plus pieces by Claude Debussy and George Crumb.
Recent Events