The Cornell Undergraduate Research Board's 2019 Humanities Showcase will give students with research or theses in the humanities a chance to present their...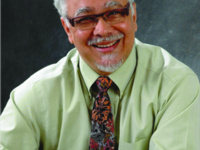 "The Art of Convergent Comparison—China and India in Modern Times": In this talk, Duara will argue that non-discursive modes of authorizing 'foreign'...
The Spring Workshop will feature short, thesis-driven presentations (10-15 minutes) by Society for the Humanities Fellows to generate discussion around...
On May 18, 2009, the decades-long civil war in Sri Lanka came to a violent conclusion. In the 10 years since, May 18 has become a day of remembrance,...
Society for the Humanities Annual Invitational Lecture. Speaker: Amy Villarejo, Professor of Performing and Media Arts at Cornell University. Amy...
Recent Events