Enjoy a meal and listen or join the band and play. Sponsored by Bethe House, CU Jazz, Jazz+ and SAFC. 5:00-7:00 pm Jansen's Dining Room Special CU Jazz...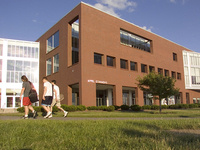 Enjoy our staffs Favorite personal Dishes all day Lunch and Dinner At North Star Dining
Colloquium to be presented by Molly J. Crockett, Department of Psychology, Yale University
Dr. Hamid Dabashi has a healthy dose of suspicion for certain commanding terms of our time—chief among them "secularism" and "modernity." The reason for his...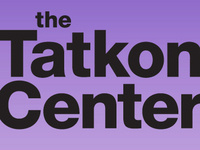 Met Honorary Tatkon staff members, Cinny and Duke. Play with these adorable dogs and chill.
Join us at 11:45 pm on Tuesday, December 11th for a study break with free pizza (while it lasts) in the lobby outside of Olin's Libe Café. (Pizza courtesy of...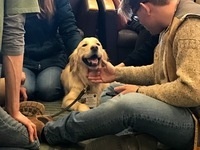 Join us in the Olin Lobby (just outside Libe's Cafe's entrance) for another visit from the Cornell Companions. The Companions will be in Olin from 2 pm to 8...
The Nobel laureate Roald Hoffmann shares his personal reflections and practical advice about scientific publishing, including submission letters, anonymous...