This is a past event. Its details are archived for historical purposes.
The contact information may no longer be valid.
Please visit our current events listings to look for similar events by title, location, or venue.
"Medical Ethnobotany and the Discovery of New Drugs from Nature" - Cassandra Quave
Friday, November 10, 2017 at 11:15am
Cassandra Quave
Assistant Professor, Emory University
Dr. Cassandra L. Quave is a medical ethnobotanist whose work is focused on the documentation and analysis of botanical remedies used in the treatment of infectious disease. Her expertise and interests include the complementary and alternative medical practices of the Mediterranean, and the botanical sources of anti-infectives and natural products for skin care. She holds a joint appointment as Assistant Professor of Dermatology in the Emory University School of Medicine and Emory Center for the Study of Human Health, where she leads drug discovery research initiatives and teaches courses on medicinal plants, food and health. Dr. Quave also serves as Curator of the Emory University Herbarium, and is Associated Faculty with the Departments of Biology, Environmental Sciences and Anthropology at Emory. She is a member of the Emory University Antibiotic Resistance Center and the Winship Cancer Center Discovery and Development Therapeutics Program. She also serves on the training faculty for the Antibiotic Resistance and Therapeutic Discovery Training Program, the Molecular and Systems Pharmacology Graduate Program and Microbiology and Molecular Genetics Graduate Program at Emory. Her work has been featured in a number of international outlets including the New York Times Magazine.
To date, she has published more than 50 scientific works, including two edited books. Dr. Quave has been involved in the Open Science Network as a core team member since 2010 and currently serves on the editorial boards of the Journal of Ethnobiology and Ethnomedicine, Evidence Based Complementary and Alternative Medicine, and Ethnobiology and Conservation. She also regularly serves on grant review panels for the National Institutes of Health and is a Past President of the Society for Economic Botany.
In addition to her academic positions, Dr. Quave also provides consulting services on botanicals for personal care, skin health and cosmetics through YourEncore. Quave is also the co-founder and CEO/CSO of PhytoTEK LLC, a start-up biotech company dedicated to R&D and eventual commercialization of novel anti-infective technologies based on her US-issued patent for a botanical biofilm inhibitor.
Education
Dr. Quave received her B.S. in Biology and B.S. in Anthropology and Human Biology from Emory University in 2000. After taking a few years off from school to travel and begin field research in Italy, she returned to academia to earn her PhD in Biology (with a focus on ethnobotany and natural products research) at Florida International University's Center for Ethnobiology and Natural Products from 2003-2008 with Dr. Bradley C. Bennett. She received training as a post-doctoral fellow in microbial pathogenesis at the University of Arkansas for Medical Sciences Department of Microbiology and Immunology from 2009-2011 with Dr. Mark S. Smeltzer. She completed a second post-doctoral fellowship from 2011-2012 with Dr. Michelle Lampl in the Center for the Study of Human Health at Emory University.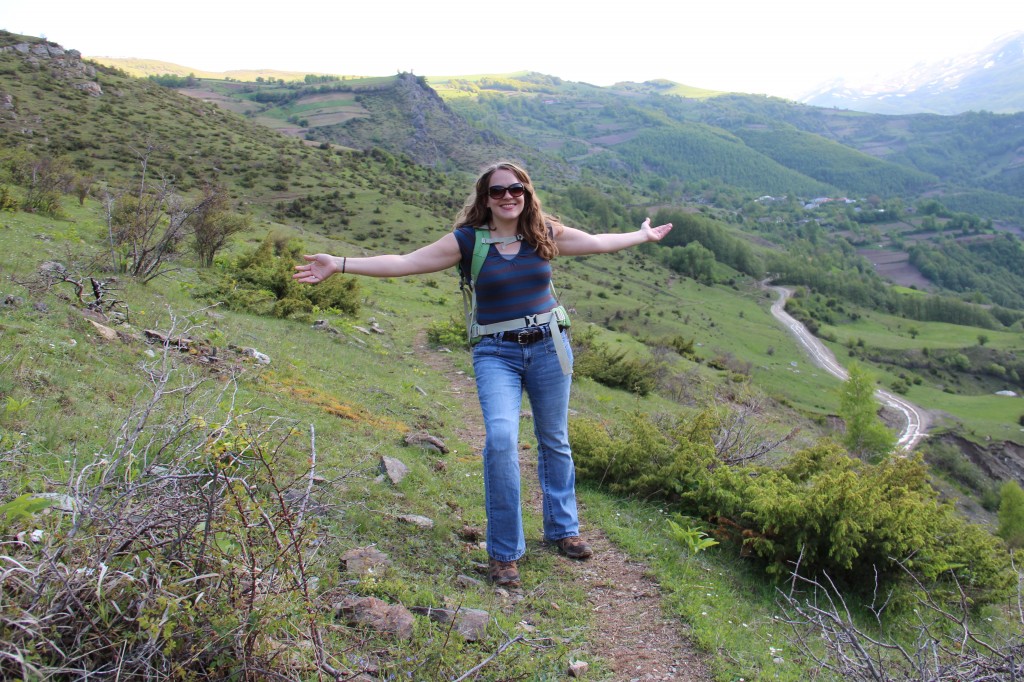 Photo: Dr. Quave in the mountains of NE Albania during a 2012 field study.
Subscribe